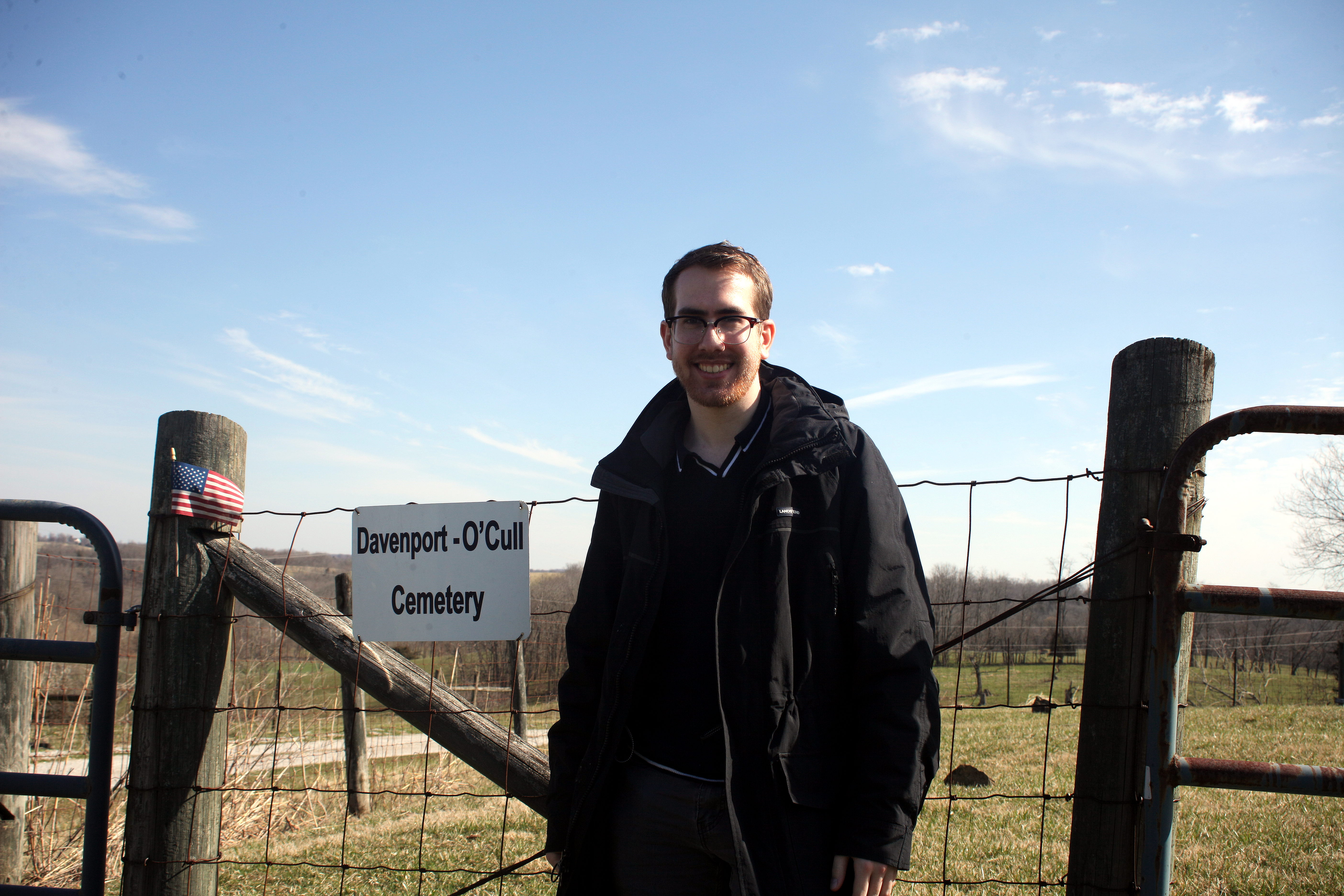 I visited the O'Cull family cemetery of great legend. It was difficult to hunt down it's exact location.
Here is a link to all my photos taken on my new camera. I did my best to take a picture of every grave.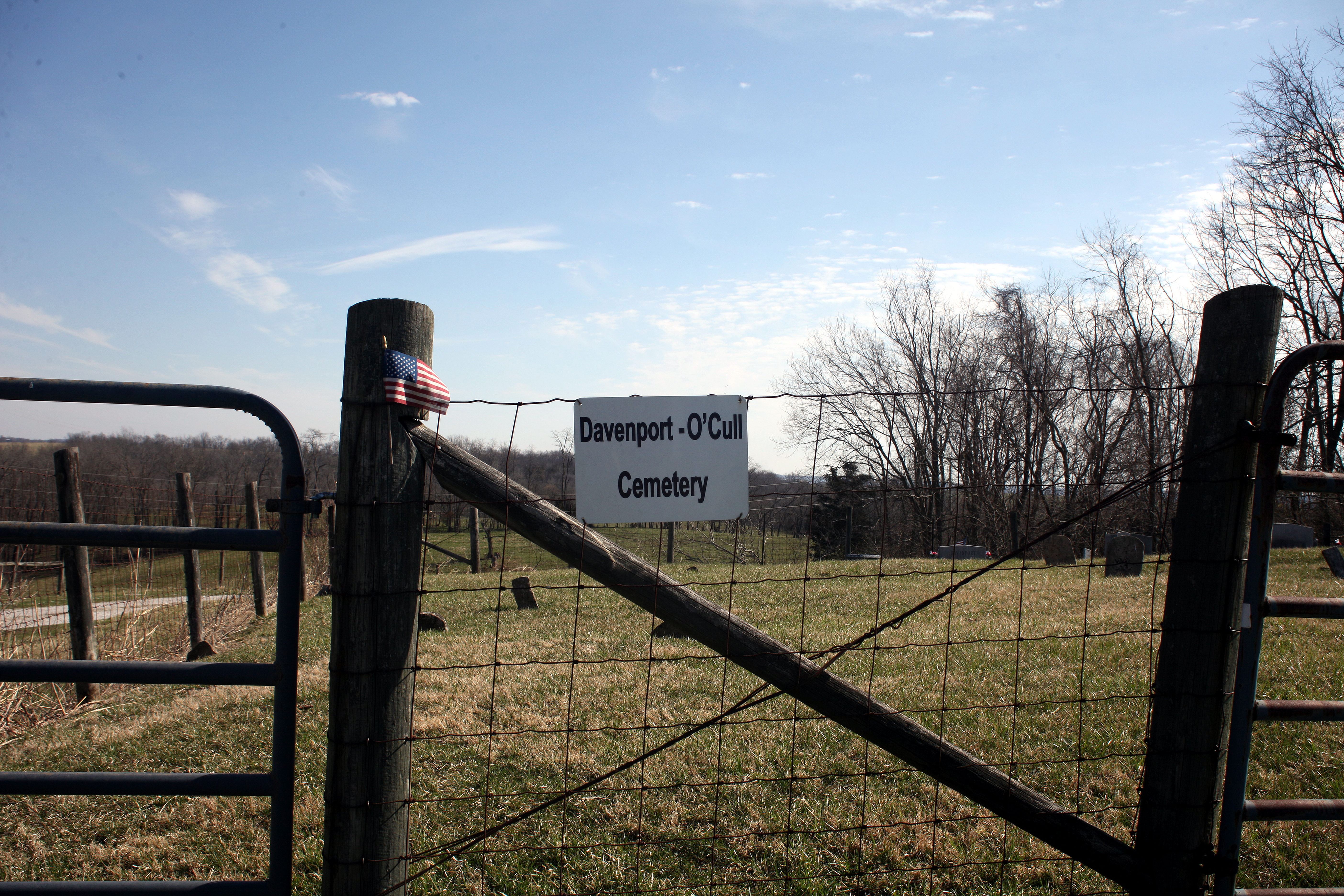 Through local family members here in Indiana, I found a phone number for a distant cousin named Eldon O'Cull in Ohio who, over a phone call, was able to give me enough vague landmarks to locate what I believed to be the site from satellite view on Google Maps. Eldon is getting along in years and has health problems. I fear that the information he carries will not last long unless I redistribute it.
I then travelled there to confirm it's existence. Here is the exact location at 38.5401094, -83.6619766.
You can see Mount Olivet Church in the distance from atop this hill. The story goes that this is the church that the legendary Methodist minister James O'Cull first planted.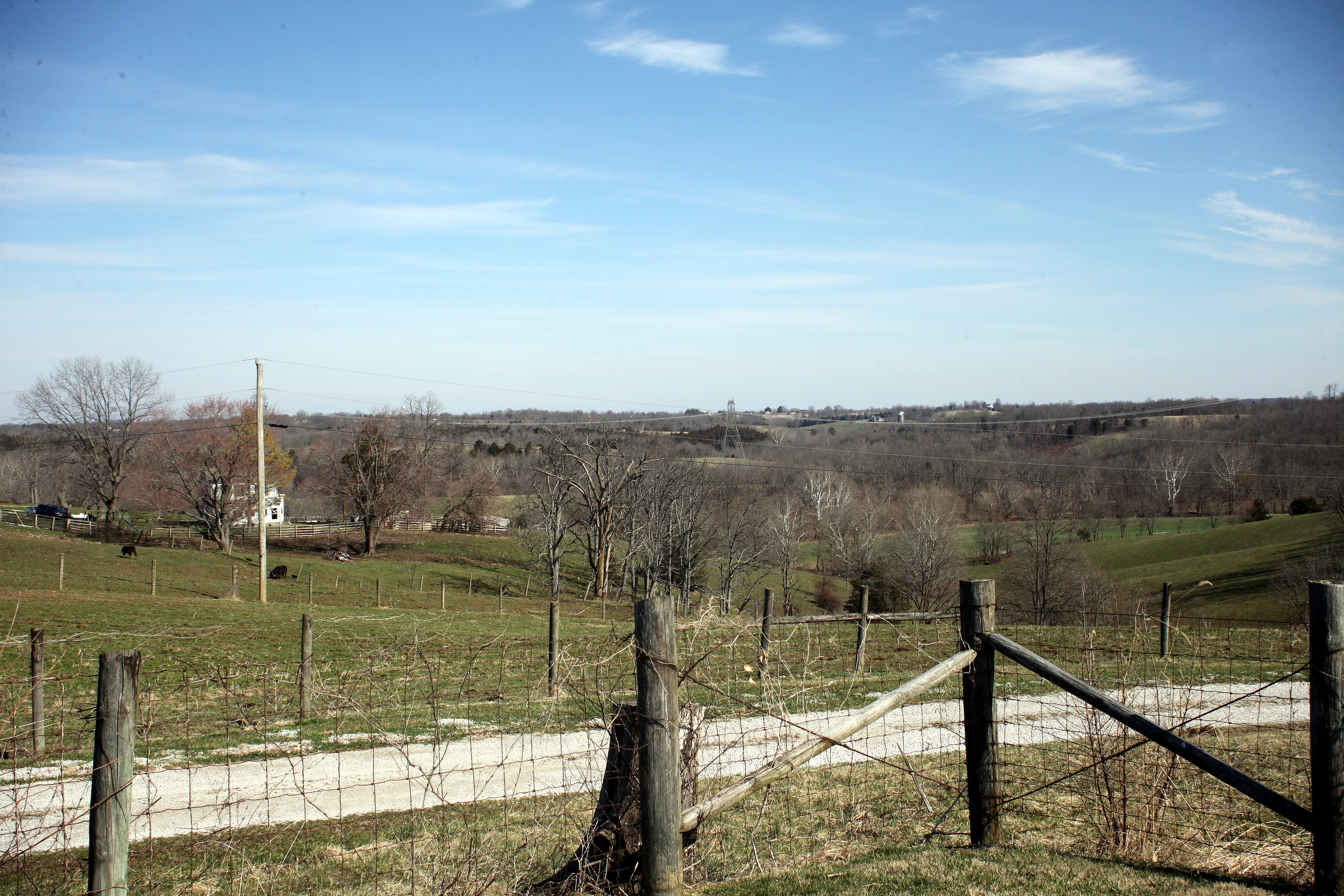 The cemetery is behind private property. Using my real estate experience, I called the proper offices in government to locate the property owners and establish phone contact. I met the wife in person at the site. The owners are very accommodating and told me the cemetery was open to the public. However, I would recommend anyone else to still contact ahead in the interest of being polite.
The property the cemetery is on is 7268 Dixon Pike and is owned by an Eric and Michelle Crawford. The property in front of the cemetery is 7270 Dixon Pike, it is owned by Eric's mother. In the interest of their privacy, I will hide their phone numbers from the public internet. If you would like to contact them, email me first at max.ocull@protonmail.com.
Eldon shared many stories with me, but the one that stood out most was about moonshiners. Apparently the O'Culls of past were making moonshine in the North Fork Licking River. The Feds found out about the operation and raided the stillery. The O'Culls, in an effort to destroy the evidence, poured all the moonshine in the river.
The Feds forcibly took ownership of the land, but legally they could not take the cemetery which was protected land. So the cemetery is the last surviving relic of the O'Culls that once lived here.
It is next to impossible for me to validate this story beyond word of mouth, but I have done my best to repeat the pieces I have collected.
To other O'Culls out there who may find this, please reach out if you find more information regarding our lineage or history. I am doing my best to responsibly archive what I can. Thank you.